We've worked hard for local cyclists- on the trail, and at the table.
From 1984 through 2005 owner Charlie Ervin worked with local agencies to help lay the groundwork for many of the trails we ride today. Whether serving on government committees, or hands in the dirt trail building, we've volunteered to bring more trails to local cyclist.
Here's a list of projects owner Charlie Ervin has worked on:
The City of Albuquerque
G.A.R.T.C (Greater Albuquerque Recreational Trails Committee)
Community Bicycle Programs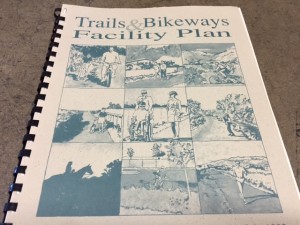 The U.S Forest Service
East Mountain Travel Management Plan
Cedro Peak trail system
The Foothills trail system
Zuni Mountain trail system
Santa Fe National Forest trail systems
Bernalillo County
East Mountain Open Space
East Mountain trail system
National Park Service
Petroglyph National Monument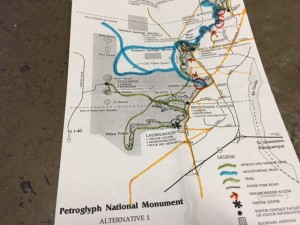 Rio Grande State Park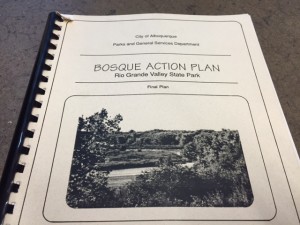 Bureau of Land Management
Ojito/White Mesa trail system
S.W. Region R.A.C. Presentation
Organizations we support:
We do what we can every year to support these advocacy groups.
Esperanza Community Bike Shop is run by Albuquerque's Parks and Recreation department. As well as providing a place and assistance for folks to repair their bikes,  It holds education classes on traffic awareness and more.
BikeABQ promotes and advocates the use of bicycles for transportation in Albuquerque.
The Bike Coalition of New Mexico is a non-profit organization dedicated to improving biking in New Mexico, and encouraging more people to ride.
Adventure Cycling   focuses on using the bike as a way to see the world!
IMBA (the International Mountain Bicycling Association) works to create, protect and enhance the mountain biking experience.
PeopleForBikes is a movement/lobby to make bike riding better for everyone.
American Trails works to enhance and protect America's network of interconnected trails. They support local, regional, and long-distance trails and greenways, whether in backcountry, rural or urban areas.
AMBA is an Albuquerque area affiliate for the International Mountain Biking Association (IMBA).
New Day Shelter    Making positive possible for homeless kids